Venue & Hospitality
Welcome to the Official Attendee Housing Site for the 4th International Conference on Coastal Zones and Ocean Sciences, scheduled at Tokyo,Japan. Accommodations will be provided at Radisson Hotel Narita 650-35 Nanae Tomisato-Shi, Narita 286-0221, Tokyo, Japan.
Conference Dates: November 25-26, 2019
Hotel Services & Amenities
Audio/Visual Equipment Rental.
Business Center.
Business Phone Service.
Complimentary Printing Service.
Express Mail.
Fax.
Meeting Rooms.
Office Rental.
Photo Copying Service.
Secretarial Service.
Telex.
Typewriter.
Video Conference.
Video Messaging.
Video Phone.
ATM.
Baggage Storage.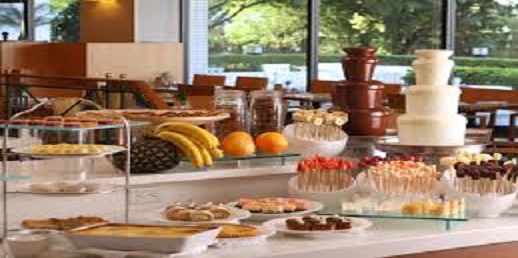 Transportation
Narita International Airport Furugome, Narita, Chiba Prefecture 282-0004, Japan 1. Head south-east 2. Turn left at Airport East Pass 4 (Cross Point)(signs for City) 3. Lanes 2 The right to the Use Turn right AT Chiyoda intersection onto Prefectural Road 106 Line 4. At Sakamoto Shiga (cross hand) , continue onto Line 62 Line 5. Turn right at the north side of the rock bridge 6. Continue on Route 106 Route Destination will be on the left Radisson Hotel Narita 650-35 Nanae, Tomisato, Chiba Prefecture 286-0221, Japan
About City
Japan is known as Land of Rising Sun. Tokyo (東京, Tōkyō) is Japan's capital and the world's most populous metropolis. Tokyo, Japan's busy capital mixes the ultramodern and the traditional, from neon-lit skyscrapers to historic temples. The opulent Meiji Shinto Shrine is known for its towering gate and surrounding woods. The Imperial Palace sits amid large public gardens. The city's many museums offer exhibits ranging from classical art (in the Tokyo National Museum) to a reconstructed kabuki theater (in the Edo-Tokyo Museum).
Prior to 1868, Tokyo was known as Edo. A small castle town in the 16th century, Edo became Japan's political center in 1603 when Tokugawa Ieyasu established his feudal government there. A few decades later, Edo had grown into one of the world's most populous cities. With the Meiji Restoration of 1868, the emperor and capital moved from Kyoto to Edo, which was renamed Tokyo ("Eastern Capital"). Large parts of Tokyo were destroyed in the Great Kanto Earthquake of 1923 and in the air raids of 1945.
It is also one of Japan's 47 prefectures, consisting of 23 central city wards and multiple cities, towns and villages west of the city center. The Izu and Ogasawara Islands are also part of Tokyo.
Greater Tokyo is the world's most populous metropolitan area and is the center of Japanese culture, finance, and government. A bustling cosmopolitan city, Tokyo is also a major transportation hub and a world economic and industrial center. The city boasts a large number of world-class institutions of higher education, the highest concentration of universities in Japan. Tokyo was known as Edo until 1868, when the Japanese imperial family was moved there from Kyoto. Metropolitan Tokyo is generally defined as the four prefectures of Tokyo, Saitaima, Kanagawa, and Chiba, while the city of Tokyo proper usually refers to the 23 wards in Tokyo prefecture itself. The metropolitan area includes the major cities of Yokohama (the second largest city in Japan), Kawasaki, and Chiba, as well as rural mountain regions west of the city, the Izu Islands outside Tokyo Bay, and the Bonin Islands to the southeast in the Pacific Ocean.
Today, Tokyo offers a seemingly unlimited choice of shopping, entertainment, culture and dining to its visitors. The city's history can be appreciated in districts such as Asakusa, and in many excellent museums, historic temples and gardens. Contrary to common perception, Tokyo also offers a number of attractive green spaces in the city center and within relatively short train rides at its outskirts.